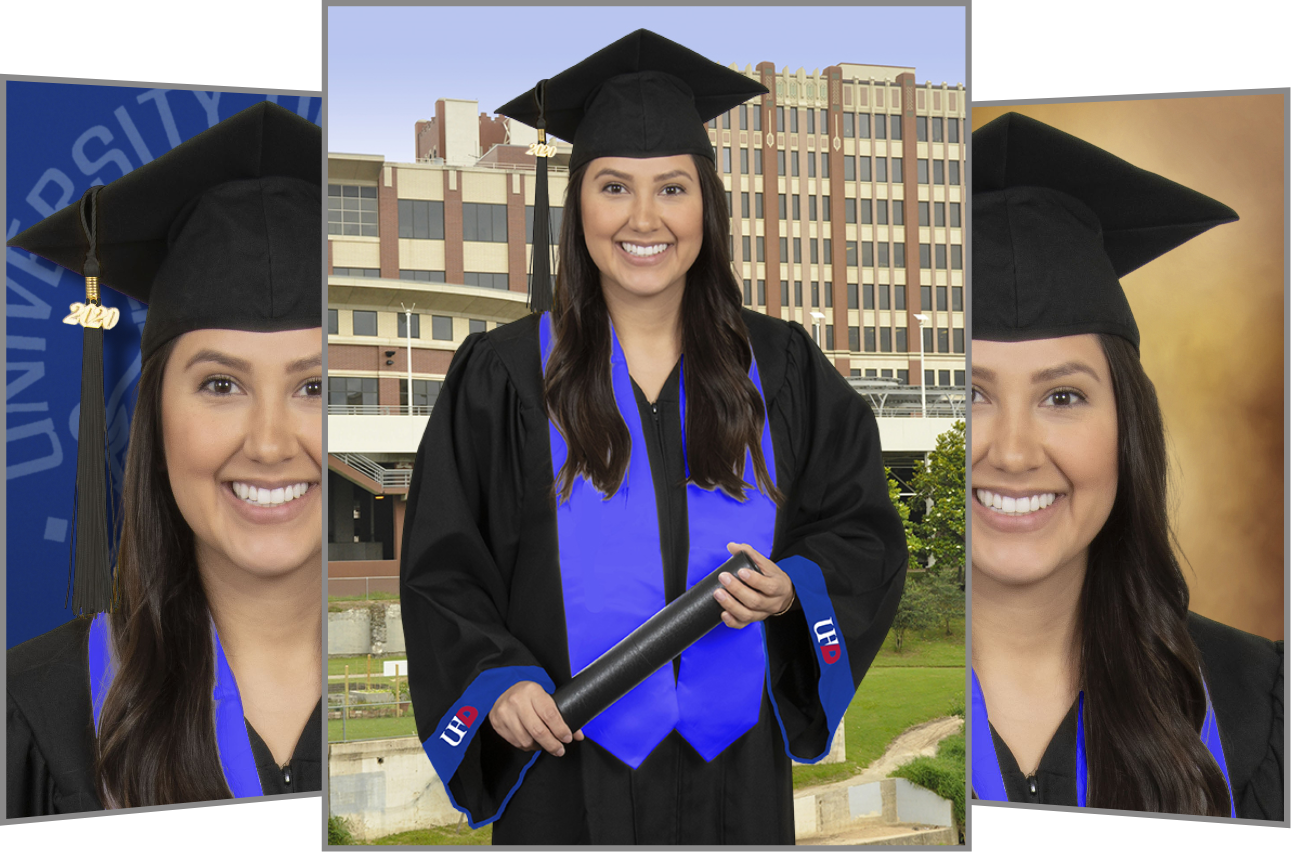 Jesse H. Jones Student Life Center
150 Girard St., Houston, TX 77002

Monday, April 12, 10am - 5pm
Tuesday April 13, 10am - 5pm
TIMES FILLING QUICKLY!
Mon & Tues | April 12 - 13 10am - 5pm
</td> </tr>
Multiple backgrounds.
We will take the best photos of you and add multiple background options.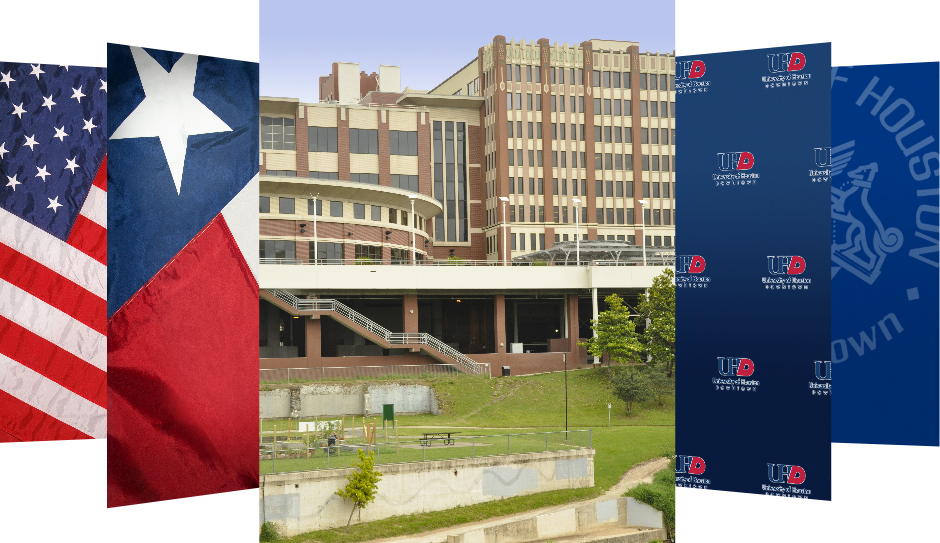 WHAT TO WEAR
Please wear your graduation regalia for the photo shoot and bring your diploma cover if available.
Congratulations and we hope to see you soon!