For Educators
Quality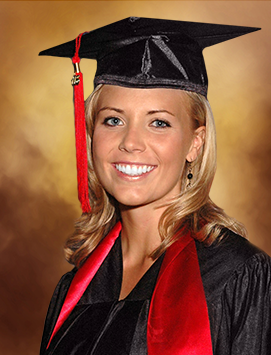 Our level of service and experience working with schools, colleges, and universities is unparalleled in the industry. Here are just a few of the benefits you can expect.
Security and Privacy
As an administrator, protecting your students' privacy is of utmost concern. Many other commencement photographers expose your students' photographs- either by avoiding the use of passwords or by providing one general password that is readily distributed to all graduates at a ceremony. Our commencement photos, however, are individually password-protected for each student, making access by anyone other than the graduate impossible.
100% Money-Back Guarantee
We go to great lengths to ensure the photos we deliver are what our customers are expecting. However, if for any reason a customer is unsatisfied with their photographs, they may return them for a full refund.
"Hands-on" Owners
We place the highest level of importance on our relationships with our clients- the administrators. Should you call our office for any reason, as an administrator, you will speak directly with one of the owners of the company. No request is too small and we are never too busy to handle your needs.
Services that Fit Your School's Needs
Not all schools are alike and they should not be treated like they are. Your administration has a way of doing things and we have a system to accommodate your requirements. In addition, we offer one of the broadest selections of products and services to fit any school's needs. Your students will have access to the industry's latest technology for order and speed of delivery. You will have a worry free event where we handle all of the photography details efficiently and discretely.
Contact Us
Our feedback section is monitored continuously 7 days a week. If you have an immediate need, please note it here. You will receive a prompt response from one of the owners of Flash Photography. Click here to contact us.